AfriLabs is a network organisation supporting innovation centres across African countries since 2011, founded with the mission of building a community around the rapidly emerging technology hubs in Africa.
These hubs serve as centres that provide support to African entrepreneurs, innovators, developers, and youths. By providing physical co-working and dedicated office spaces, as well as inclusive training and business, legal and financial support, they play an active role in helping to raise successful entrepreneurs who will create jobs and develop innovative solutions to African problems. AfriLabs designs tailored support for innovation hubs and startups, leveraging data and community to build a thriving innovation economy in Africa.
For partnerships and further inquiries, please contact Anna Ekeledo (anna@afrilabs.com ) and Felista Aku (felista@afrilabs.com)
For more information about AfriLabs, please visit www.afrilabs.com
You can also send us an email at: secreteriat@afrilabs.com.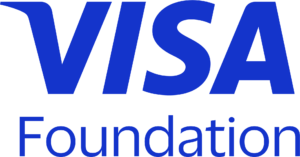 Visa Foundation seeks to support inclusive economies where individuals, businesses and communities can thrive. Through grantmaking and investing, Visa Foundation prioritises the growth of gender diverse and inclusive small and micro businesses. The Foundation also supports broader community needs and disaster response in times of crisis.
For more information about Visa Foundation, please visit www.visa.com
Catalytic Africa is a matching fund by the African Business Angels Network (ABAN) and AfriLabs that aims to strengthen African startups, innovation hubs, and angel investors while delivering impact results to institutional funders.
To learn more, visit www.catalytic-africa.com.